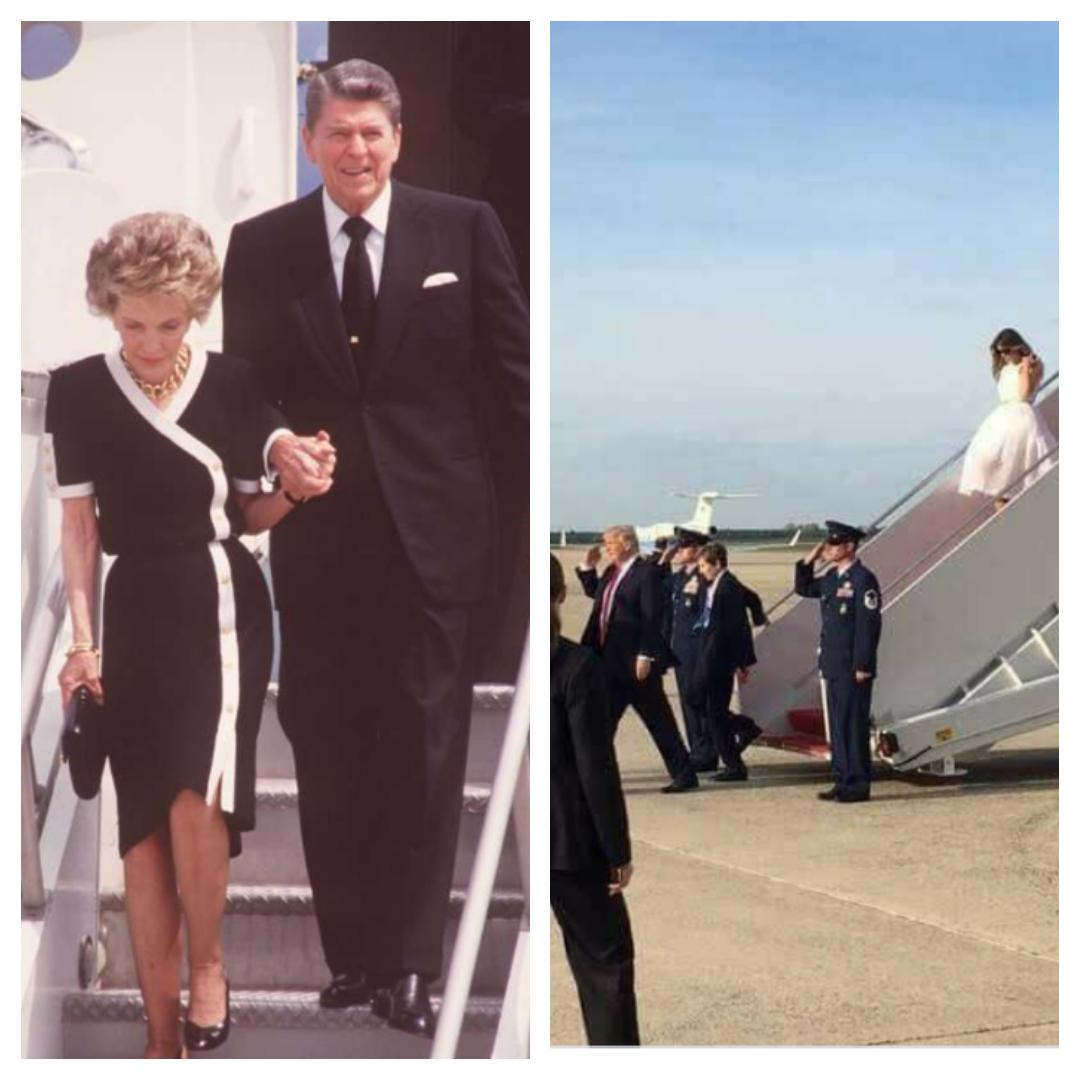 Of course! That wasn't a tweet to get support for Reagan. It was a reminder to Republicans that a con artist is occupying the White House
"Don't eat rancid shit" was something my father used to say, but America did that on 11.08.16, too.
He shows his distain for women the way he treats his own wife.

She should file for divorce
I'm surprised no one ever talks about this. I suppose they forgot.
Reagan was a gentleman – trump is a buffoon as I'm sure Melania is aware
Has no-one had the courage to tell him he looks like a jackass when he doesn't fulfil the basic minimum norms of courtesy to a partner?
Actually" lucky lindy" used it in supporting Nazis early in WW2 to his own detriment It became synonymous with white power
Where is the picture on the right from?
The sad thing is that US, Saudi Arabia and Iran are committing ethnic cleansing and genocide in Yemen while pointing fingure at each other
He has NO class. A prime example of the 1950's entitled white male he wants America 2 B again. Woman & minorities 2 B submissives 2 him
Yeah, reagans was "let's make America great again". I was surprised No one talked about it