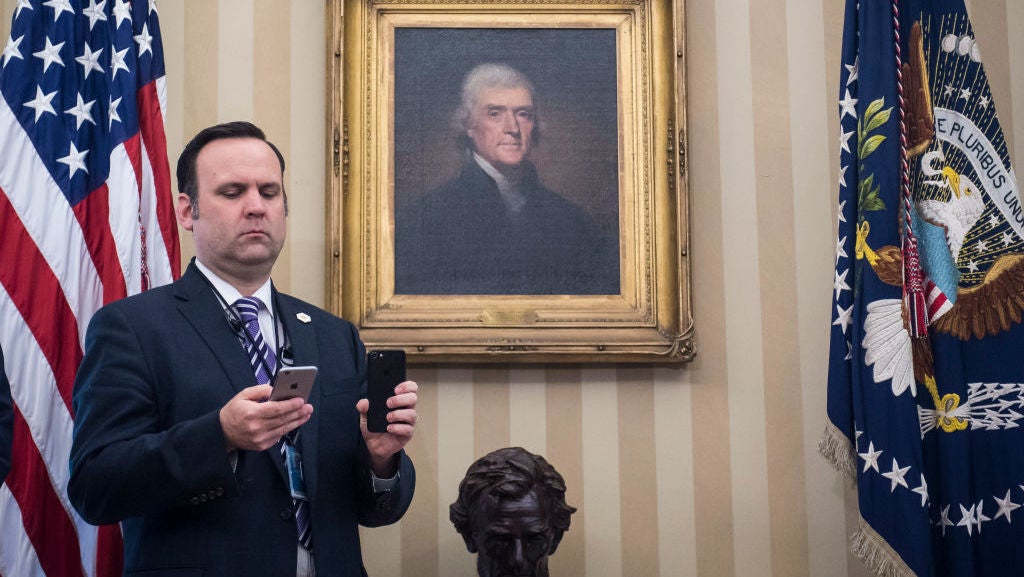 Laws, the Trump administration doesn't like them. They don't likefollowing the law, they don't like the fact that laws impede their agenda, and they don't like that they're bad at getting laws passed. Now, Trump's social media director has been informed that he's violated the law with a tweet and there will be repercussions if he does it again.
Dan Scavino Jr. started his career as Donald Trump's caddie back in 1990. He rose through the ranks over the past decades and has been by Trump's side ever since. When it was time for Trump to run for president, he needed a job for Scavino and decided to put him in charge of social media. You can thank Scavino for many of the racist dog whistling posts that have gone down on Trump's Twitter account including the infamous Star of David on a picture of money and Hillary Clinton. It's all worked out well for Trump, racist voters know he's racist and Trump has a little deniability with excuses like "it's a sherrif's star, that's all." But racism didn't get Scavino in trouble with the Office of Special Counsel, talking shit about another politician did.
Government ethics officers concluded this week that the White House's chief-twitterer violated the Hatch Act when he sent a tweet disparaging Rep. Justin Amash (R-Mich.) and calling for someone to defeat him in next year's primary.