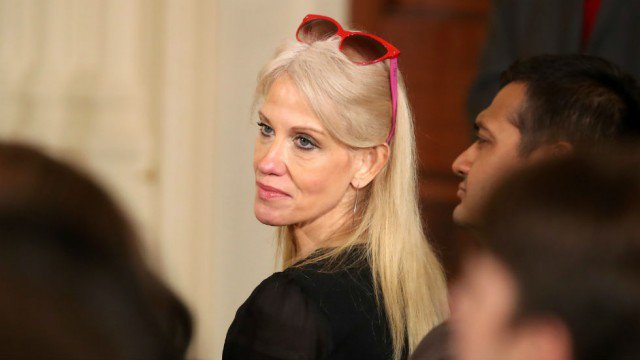 White House aide Kellyanne Conway on Monday said she believes disclosure forms have been "amended," following reports of a meeting between Donald Trump Jr. and a Russian lawyer with ties to the Kremlin.
During an interview on ABC's "Good Morning America," Conway was asked about her previous denials and those of other administration officials regarding contacts between the Trump campaign and Russia.
"Who misled you and why did Don Jr., Jared Kushner and Paul Manafort allow those public denials to stand for so many months?" George Stephanopoulos asked.
"As I understand it George, some of the disclosure forms have been amended since that time and to reflect other meetings including this one," Conway said.
The comments come after a New York Times report said Trump Jr. met with a Russian lawyer with ties to the Kremlin during the 2016 presidential campaign after being promised damaging information about Hillary Clinton.
President Trump's son attended the meeting with the expectation that he would receive compromising information about his father's opponent, three advisers to the White House briefed on the meeting and two other sources with knowledge of the matter told the Times.
Then-Trump campaign chairman Paul Manafort and President Trump's son-in-law, Jared Kushner, also attended the meeting with Russian lawyer Natalia Veselnitskaya.
Conway said on Monday that Trump Jr. was not aware of the lawyer's name before he got there.
"And the conversation quickly changed to what seemed to be the entire purpose of the meeting for that woman, which was Russian adoption," she said.
"No information was received that was meaningful or helpful and no action was taken. There was no follow-up whatsoever."
BY REBECCA SAVRANSKY – 07/10/17 08:02 AM EDT