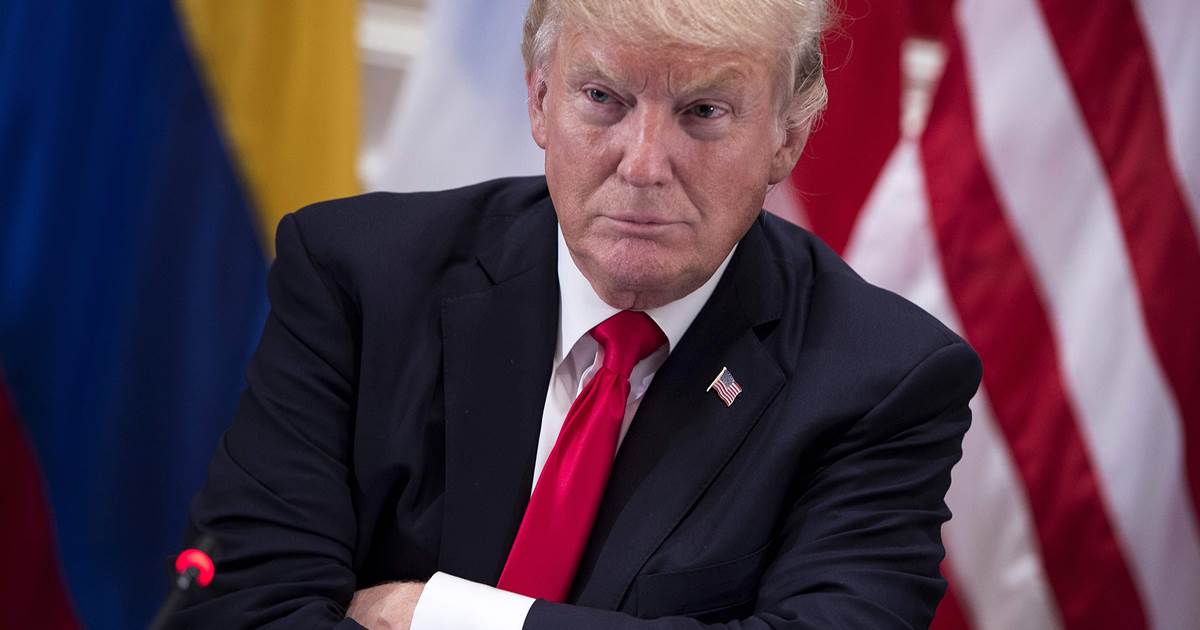 WASHINGTON — With only a few days left for Republicans to try one last time to repeal Obamacare, President Donald Trump on Wednesday stepped up the public pressure on GOP lawmakers to get behind the legislation.
The president targeted Sen. Rand Paul, R-Ky., who has already come out against the Graham-Cassidy bill, calling him a "negative force" on health care.
Trump then targeted all Republican senators, urging them to "fulfill their promise" to voters.
Paul responded that Graham-Cassidy is "amnesty" for Obamacare and said he would work with Trump to put a full repeal in place.
After Republicans failed to repeal the Affordable Care Act in August, Trump has taken out his frustration with them in both public appearances and on Twitter, a tactic that is having an impact. Republican leaders had no intention of bringing back health care, insisting they couldn't gather the support of 50 GOP senators to pass it, but after hearing from their base and donors, Republicans are making another push.
"Every Republican found out from our constituents that they were pretty upset with the fact that we did not follow through on what we've all been running on," Sen. Ron Johnson, R-Wisc., said. "I can only speak for the folks that I talked to in Wisconsin, but nobody blamed Trump for our failure in health care. Nobody."
Related: Politics, Not Policy, Fueling Last-Ditch GOP Health Care Efforts
It is part of an all-out White House push to pass the measure and give Trump a legislative win. Vice President Mike Pence joined Republicans for lunch on Tuesday where he and Sens. Lindsey Graham, R-S.C., and Bill Cassidy, R-La., told their colleagues that this might be the last chance.
Despite controlling the White House and Congress since January, Republicans haven't passed any major legislation. They are expressing a sense of urgency at getting something done. Graham said he has spoken to the president five times since Monday and that he's "focused like a laser."
"I do not want to go back to South Carolina and say that I did everything I could to repeal Obamacare and not believe it in my heart," Graham told reporters after the lunch.
Paul came out against the Graham-Cassidy legislation on Monday, saying that it doesn't do enough to repeal the Affordable Care Act. The bill doesn't repeal all of the taxes put in place under Obamacare.
"This is keeping Obamacare, redoing the formula to give Republican states more money," Paul told reporters on Monday. "I mean, that's as simple as it gets."
Paul is not the only Republican with concerns. Sens. Lisa Murkowski of Alaska, Susan Collins of Maine, and John McCain of Arizona have all said they aren't yet ready to support the bill.
After leaving a meeting with Senate Majority Leader Mitch McConnell, R-Ky., Graham said he's optimistic about the passage of Graham-Cassidy.
"We're inside the five yard line, and we'll see what we can do to get into the end zone," Graham said, adding that he's "very interested in helping Alaska."
Alaska's mostly rural population faces some of the highest medical and coverage costs in the country, which gives Murkowski deep reservations about supporting legislation that reduces federal funding for health care and Medicaid.
Republican leaders can only afford to lose two Republicans for the bill to pass. They have a September 30 deadline before the legislative vehicle being used to pass health care expires.
Opponents are starting to gear up their opposition. Hillary Clinton urged her supporters to "stop" the bill and said "nothing is more important than saving the Affordable Care Act."