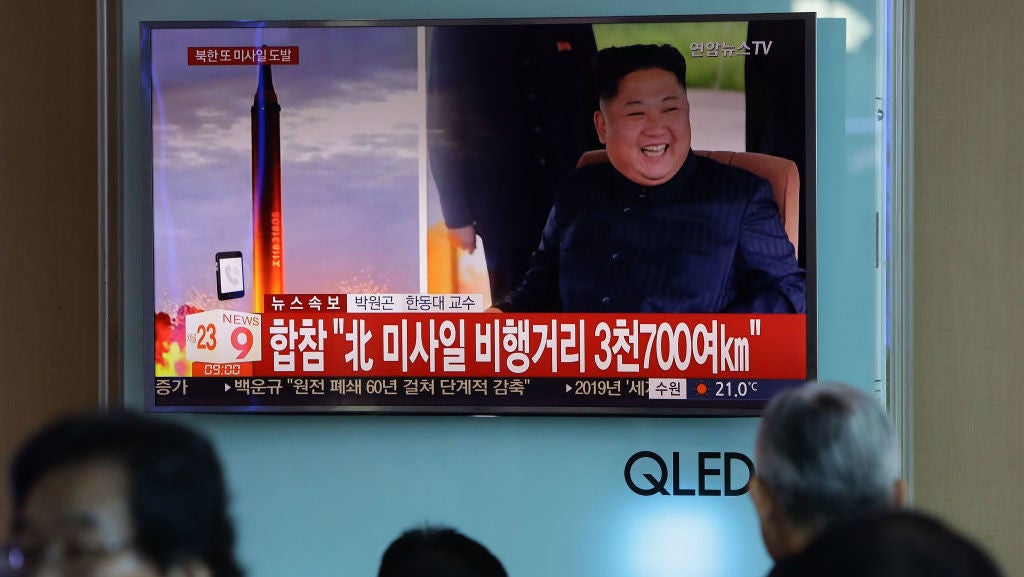 With a top Senate Republican warning that US leadership is edging us toward World War III, it'll bring no one comfort to learn South Korean authorities believe that hackers working for the government of North Korea managed to steal highly-classified documents that included wartime contingency plans that were drawn up in 2015.
Speaking with local media, Rhee Cheol-hee, a South Korean lawmaker and a member of the South Korean Parliament's National Defense Committee, said that a 2016 breach of his country's Defense Ministry's intranet was much worse than previously announced. Mr. Rhee claims to have obtained the information from the Defense Ministry after filing a freedom of information request. The documents show that authorities believe the hackers managed to obtain 235 GB of data but only listed the contents of 53 GB or 10,700 documents. From the report:
They include OPLAN 5015, the newest war plan that Seoul and Washington have worked; OPLAN 3100 for a response against commando infiltration or a local provocation; and a contingency plan for the Special Warfare Command in the event of a sudden change in the North or in response to a major provocation.
According to the New York Times, Operations Plan 5015 is known as the "decapitation" plan and outlines the steps that would be necessary for effecting regime change in the north. Considering that experts say North Korean dictator Kim Jong-un has ramped up his quest to develop a nuclear weapon primarily because of his desire to deter regime change, it seems safe to say that having these documents only fueled his resolve. Last month, North Korea carried out its sixth and most powerful test of a nuclear weapon.