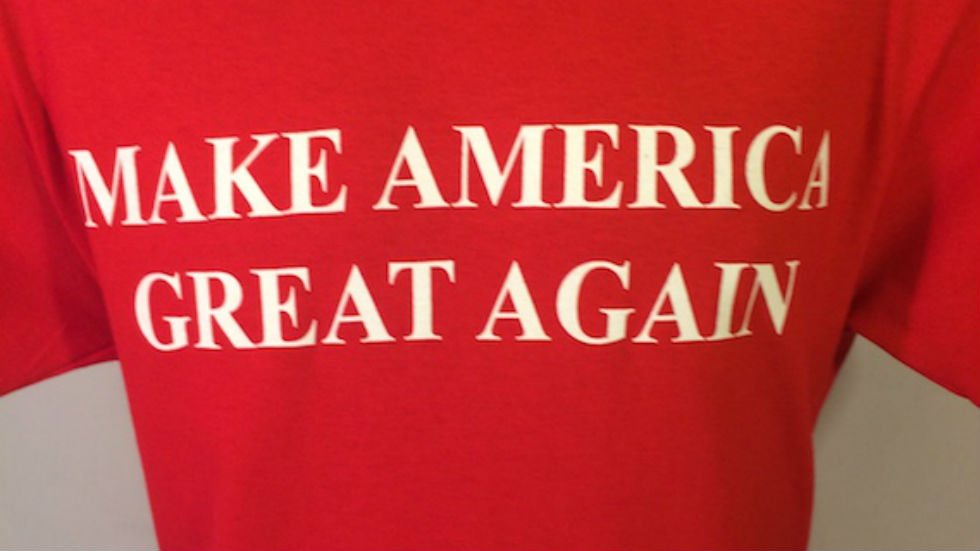 A high school teacher resigned Thursday following a controversy after she told two students to turn their "Make America Great Again" t-shirts inside out.
Lyn Orletsky, a high school math teacher in Georgia's Cherokee County Public Schools, said she is resigning because she has received hate mail and death threats from all over the country after a video surfaced showing her asking the students to hide the pro-Trump slogan, according to The Atlanta Journal-Constitution.
"After attacks on my character and threats on my life, I have made the decision to resign from my teaching position at River Ridge High School," Orletsky told the newspaper. "While in hindsight I would have handled the situation differently, the outcry over this incident has been disproportionate to the event itself."
Orletsky told the students to remove the slogan because it was like "wearing a swastika," after white supremacists used it during the violent rally in Charlottesville, Va.
In an interview, Orletsky said the request to the students to remove the slogan was not because of President Trump, who coined the slogan and used it throughout his campaign, but because it has been "appropriated" by Neo-Nazi groups.
"I want my children, my students, to be safe in my classroom, I want them to be comfortable in my classroom," she said. "People have chosen to politicize this whole issue when it was never meant to be politicized. People can wear President Trump t-shirts; it's the statement, 'Make America Great Again,' that is a problem."
Orletsky was put on administrative leave after the incident and the school district apologized to the students.