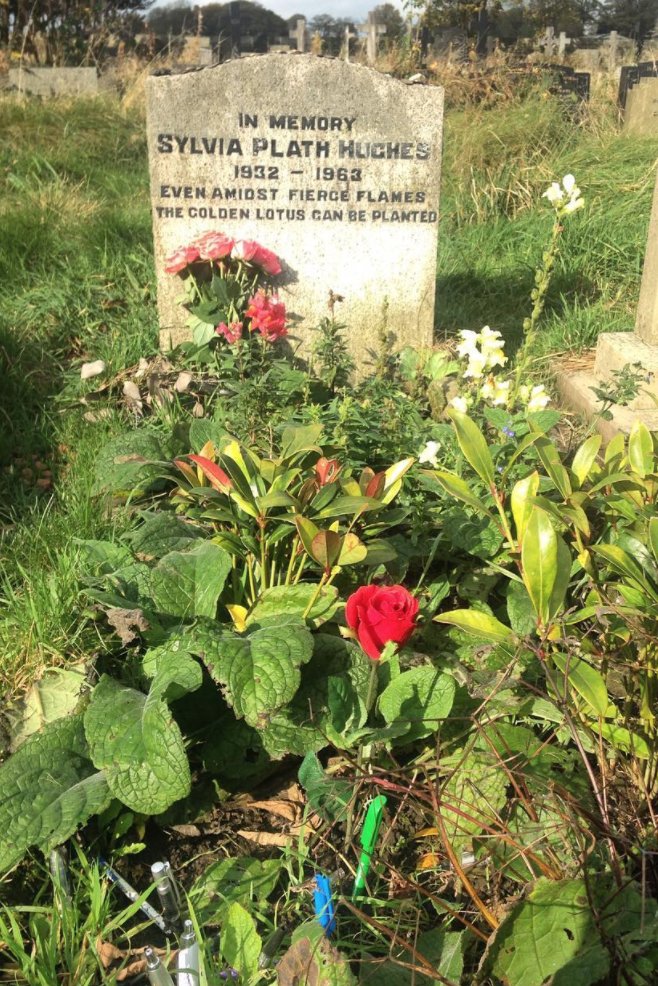 Within a period of six years, Ted Hughes faced the sudden deaths of four people dear to him. In February 1963 his estranged wife, Sylvia Plath, gassed herself in her kitchen following his affair with another woman, Assia Wevill. He was just 32 when he found himself in sole charge of their children, Frieda, who was three, and Nicholas, barely one year old.
Six years later, in March 1969, Wevill killed herself and Shura, their four-year-old daughter. At that time, his mother Edith appeared to be getting on well after an operation on her knee, but Hughes was afraid that the news might affect her recovery. In the following weeks he shunned his parents, and did not visit, phone or write to them. When his father asked Olwyn, Hughes's sister, what the matter was, she told him but made him vow to keep it a secret. But he could not keep silent and told his wife. Edith suffered a thrombosis, lapsed into a coma and died three days later. Ted was certain that Wevill's suicide was the final blow.
In a letter to his close friend Lucas Myers, Hughes reflected on his part in the deaths of his wife and lover, confessing that with Plath it was his "insane decisions", while in Wevill's case it was his "insane indecisions". When he granted us a rare interview in London in October 1996, Hughes said Plath's death "was complicated and inevitable, she had been on that track most of her life. But Wevill's was avoidable." Perhaps this was why he tried to erase her from his life.
The press refrained, for some mysterious reason, from reporting the tragedy. The crime columns of the London newspapers that week in March 1969 ran items about the strangling of a wife in her home and the death of a girl who set fire to herself in Paris, but there was no word of the deaths of Assia and Shura Wevill in Clapham Common. Only one local paper, the South London Press, violated what amounted to a hush-up. Even there, the story was at the bottom of page 13, and omitted any hint of an intimate connection between the poet and the deceased.
Throughout his life, Hughes warded off biographers and journalists and asked his friends to refrain from mentioning him in interviews or in their memoirs. When his archive at Emory University in Atlanta, Georgia, was made available to the public in 2000, it was devoid of Wevill's presence in his life: none of the numerous letters they exchanged, the notes, drawings or photos, were there.