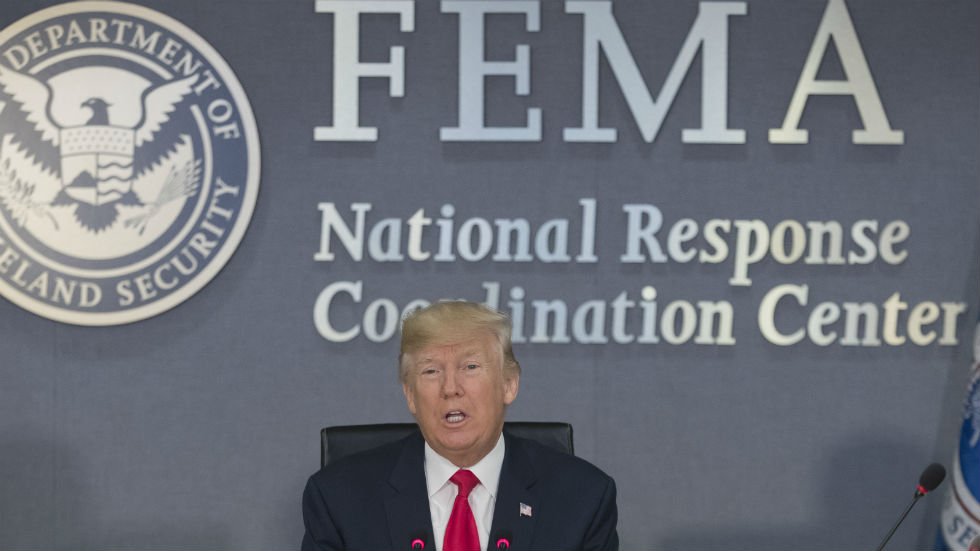 The Federal Emergency Management Agency (FEMA) is sounding an alarm over Puerto Rico's $300 million contract with a small Montana company to restore power infrastructure, amid concerns over the firm's tiny staff and lack of competitive bidding.
FEMA will be responsible for paying for the work by Whitefish Energy Holdings, but the Puerto Rico Electric Power Authority (PREPA), the island's utility, entered into the contract.
"Based on initial review and information from PREPA, FEMA has significant concerns with how PREPA procured this contract and has not confirmed whether the contract prices are reasonable," FEMA said in its statement.
The Whitefish deal has raised alarm among Puerto Rico's leadership, Congress and others, and two congressional committees are investigating it.
The contract was reached with no bidding. The company had two employees and little experience in utility work prior to Hurricane Maria hitting the island and is paying workers hundreds of dollars per hour.
The most recent version of the contract between PREPA and Whitefish states that FEMA had "reviewed and approved" it for compliance with its disaster recovery regulations. And Puerto Rico Gov. Ricardo Rosselló saidin a Wednesday letter to the Department of Homeland Security that the contract "appeared to comply 100% with FEMA regulations."
As of Friday, 72.4 percent of electric customers in Puerto Rico had no power, more than a month after Hurricane Maria made landfall.
If FEMA does not pay PREPA for the work, the Whitefish contract still stipulates that the financially-struggling utility has to pay.
"It is important for all applicants for FEMA Public Assistance to understand and abide by federal requirements for grantee procurement," FEMA said in its statement. "Applicants who fail to abide by these requirements risk not being reimbursed by FEMA for their disaster costs."
The Department of Homeland Security's Office of Inspector General, which has jurisdiction over FEMA, has launched its own audit of the contract.
BY TIMOTHY CAMA – 10/27/17 09:58 AM EDT