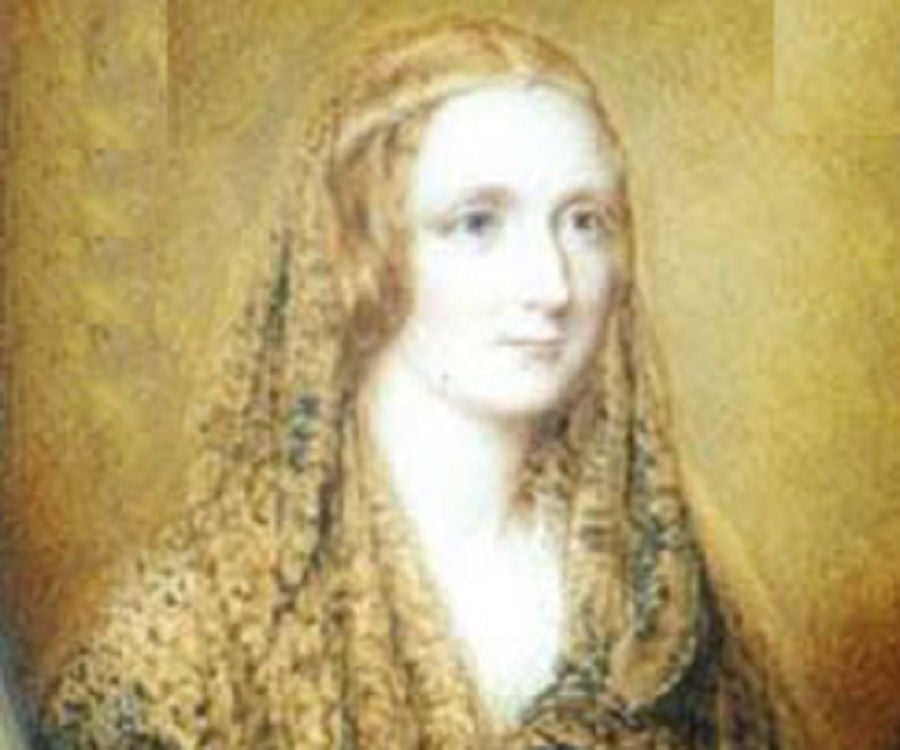 When Shelley's corpse washed ashore, a friend identified it by a copy of Keats's 1820 volume in the coat pocket, which he knew Shelley had taken with him.
Then, after cremation in which Shelley's heart, hardened by calcium, did not burn, this same friend snatched it from the embers and presented it to Mary Shelley, who kept it thereafter in her desk, wrapped in a copy of 'Adonais."
Mary Shelley's father taught her to spell her name by taking her to the graveyard and having her trace the letters on her mother, Mary Wollstonecraft Shelley's gravestone.
NO ONE will ever be as goth.
She lost her virginity on her mother's grave
She also wrote a post-apocalyptic science fiction novel focusing on the extinction of the human race and the meaninglessness of existence. In 1826.
In 1827, Mary Shelley was party to a scheme that enabled her friend Isabel Robinson and Isabel's lover, Mary Diana Dods, who wrote under the name David Lyndsay, to embark on a life together in France as man and wife.
With the help of  [American actor John Howard] Payne, whom she kept in the dark about the details, Mary Shelley obtained false passports for the couple.