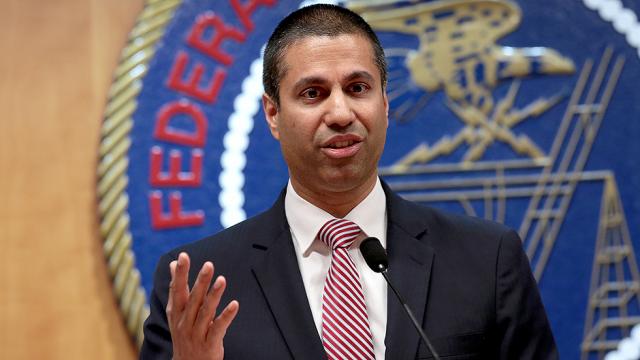 The Federal Trade Commission (FTC) and Federal Communications Commission (FCC) announced an agreement on Monday to coordinate their efforts to police the internet once the latter agency has repealed its net neutrality rules.
On Thursday, the FCC is expected to approve the plan to scrap the Obama-era consumer protections that prohibit internet service providers from discriminating against, or favoring, certain websites. Under the proposal, the FCC would get rid of the conduct rules governing broadband companies and cede authority over the industry to the FTC.
"The Memorandum of Understanding will be a critical benefit for online consumers because it outlines the robust process by which the FCC and FTC will safeguard the public interest," FCC Chairman Ajit Pai said in a statement. "Instead of saddling the Internet with heavy-handed regulations, we will work together to take targeted action against bad actors."
Once the repeal is passed, the FTC will be tasked with going after internet providers that engage in unfair or deceptive practices, but net neutrality supporters argue the agency is not equipped to prevent companies from abusing their power over web traffic.
Democratic FCC Commissioner Mignon Clyburn said in a statement, "The agreement announced today between the FCC and FTC is a confusing, lackluster, reactionary afterthought: an attempt to paper over weaknesses in the Chairman's draft proposal repealing the FCC's 2015 net neutrality rules."
Pai's plan will require companies such as Comcast and Verizon to disclose to their users whether they plan to block or slow down certain sites, and the FCC will be tasked with overseeing their transparency.
"There is no comfort in this announcement from the FTC," said Chris Lewis, vice president of the consumer group Public Knowledge. "Not only is the FCC eliminating basic net neutrality rules, but it's joining forces with the FTC to say it will only act when a broadband provider is deceiving the public. This gives free reign to broadband providers to block or throttle your broadband service as long as they inform you of it."
BY HARPER NEIDIG – 12/11/17 05:01 PM EST